News
Former EVIT Radio Student Sebastian Ibañez Refuses to Give Up
Sebastian Ibañez sells mops and brooms to support his family across Mesa sidewalks.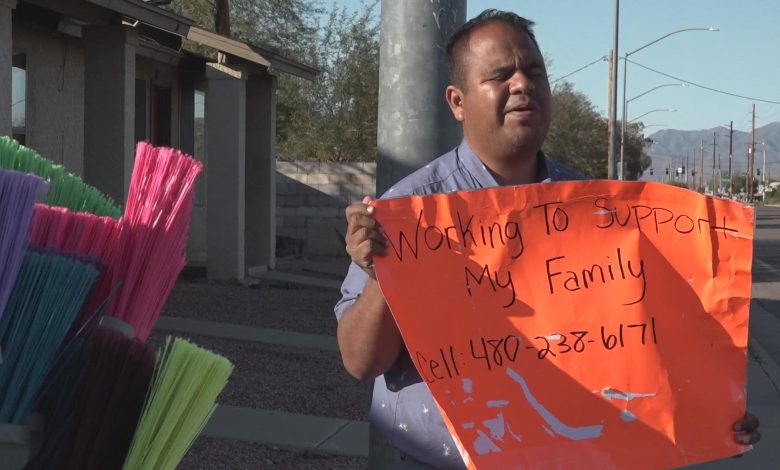 Sebastian Ibañez, a former student in the Radio / Audio Production Program is legally blind and partially deaf and became an entrepreneur in 2015 to provide for his family when nobody would hire him. He sells brooms, mops, and dust pans across Mesa sidewalks.
His business was put on hold Wednesday when the van he uses to move and store his goods was involved in a car accident. The brakes failed and since the van didn't have full coverage, it's now stalled until a mechanic can assess the damage.
This setback is just one of the many adversaries he's faced, including being hit by a car, merchandise being burned outside his home, and his wife's thyroid cancer. He has also been handed counterfeit bills, has had items stolen, and has had to delay his goal of graduating with a bachelor's degree in Interdisciplinary Studies. Despite all of this, Ibañez is "very thankful" and believes that anything can be overcome.
He will soon be selling his goods on these intersections: McKellips Road and Mesa Drive, McKellips and Recker Roads, and Ellsworth and Broadway Roads.
Anyone interested in finding out more about his business hours can call 480-238-6171. He also accepts payments and donations with that number via Zelle, Venmo, and PayPal.