Sports
Phoenix Suns 2023-2024 Season Preview
Hayden Barto - Sports Director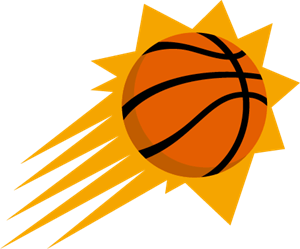 After wrapping the preseason with a (4-1) record, the Phoenix Suns are looking to open the regular season on Tuesday against the Golden State Warriors at the Chase Center in San Francisco. Throughout all of the preseason, the Suns really went after it, starting with the firing of former head coach Monty Willams.
Williams had a successful start, but a disappointing end to his tenure with the Suns. After four seasons, Monty Willams' resume with the Suns is overall record of (194-115), one NBA Finals appearance, one Western Conference Finals appearance, three postseason appearances, an NBA Coach of the Year award, the Suns' franchise record for single season wins (64), and an (8-0) record in the "COVID bubble" that helped put the team on the map. Overall, Willams was one of the most successful Suns' head coaches, but the disappointment in his tenure is that none of that success led to a championship ring. After going up (2-0) in the 2021 NBA Finals, the Suns fell apart and eventually lost the series 4-2 to the Milwaukee Bucks. But the next season looked much more promising. However, even after posting that team-record 64 regular season victories, we all know how that ended as the Suns were embarrassed in Game 7 against the Dallas Mavericks at home. After that, everyone could tell something was wrong in the locker room, and it started with Willams' relationship with former Suns' center Deandre Ayton. In an interview after the Game 7 loss to the Mavs, Willams was asked about the matter of Ayton getting barely any playing time, and said, "it's internal." On top of that, on TNT's broadcast of the game, you could see Willams was visibly upset with Ayton, and there had been word of Willams being displeased with Ayton's recent play. Which a lot of that is fair, regarding how Ayton was performing. But at the same time, you have to realize that it's like any other job. To perform well, there has to be a good morale in the workplace, and there just wasn't a good relationship between Willams and Ayton. Following that, the next season their relationship didn't get any better. In an interview before the 22-23 season, Ayton was asked by reporters how he was able to move on following the previous Game 7. He replied, "I haven't spoken to him at all." From that point on, there was a lack of morale. After another disappointing performance in the 2023 playoffs and a Game 6 loss to the eventual champion Denver Nuggets, Willams had lost the locker room. Players weren't happy with each other, and when Ayton was benched in crucial moments of games, it was clear that there was no more chemistry within the team. This led to Willams getting fired on May 13, 2023. In Suns' GM James Jones' statement on the firing, he stated "I just felt we needed an injection of a different voice." Meaning that it was just best for the Suns to move on from Willams, who was later hired as the Detroit Pistons' next head coach. In efforts to replace Monty Willams, the next big move the Suns made this off-season was the hiring of new head coach Frank Vogel on June 2, 2023.
The hiring of Vogel makes a lot of sense based on his championship and his defensive minded coaching style. This was a hire that the Suns needed, someone to get everyone playing tough and scrappy defense. Suns Majority Owner Mat Ishbia spoke on the hiring of Vogel saying, "He just checked all of the boxes." That aligns with how Vogel is well respected around the league for his coaching. After hiring Vogel, the next big move that the Suns made was on Father's Day when they traded for 3-time all-NBA shooting guard Bradley Beal.
The trade consisted of the Suns receiving Beal and point guard Jordan Goodwin in exchange for the Washington Wizards receiving former Sun's future hall of fame point guard Chris Paul and shooting guard Landry Shamet. After the trade, there were many questions surrounding the Suns on whether they would make the fit work with Beal alongside all star shooting guard Devin Booker. There have been many super teams in the NBA, and one of the most recent ones was the 2021 Brooklyn Nets featuring Kevin Durant, James Harden, and Kyrie Irving, and that team was a complete disaster. It was filled with locker room problems and injuries. When the three stars played together, they were looking like one of the best offenses ever seen, but that didn't matter due to all of the problems they had. That's been the main question, is how this Suns' team will fit or will it not fit at all? Overall, Bradley Beal should be a great fit. He brings a career average of 22.1 points per game and 4.3 assists per game. In the beginning of his career, he was on a few playoff Wizards teams and was a good number two option to point guard John Wall. Once Wall started to get hurt and eventually left the team, Beal started making a case for himself as being one of the best guards in the NBA, being selected to three All-Star games, and was named to 2020-21 All-NBA third team. He also developed point guard skills for himself. Beal looks to be the third option, behind Kevin Durant and Devin Booker. This team looks to have elite offensive star power like we have never seen before. Along with Beal, the Suns acquired guard Jordan Goodwin, who looks to be the backup point guard adding his 6.6 points per game and his scrappy defense. In this trade, the Suns lost future hall of fame point guard Chris Paul who was a 2020-21 All-NBA 2nd team selection and selected twice as an all star with the Suns. Paul made his presence felt, helping lead this team to its first postseason appearance since 2010 and first NBA Finals appearance since 1993. Paul will be remembered as one of the great players of the Phoenix Suns. On the other hand, the Suns traded shooting guard Landry Shamet, who had a rather disappointing career in Phoenix. Averaging 8.4 points per game in his two seasons in a Suns uniform, he was seen as a player who struggled hitting wide open shots and coming up big in the moment was often too much to ask of him, so the Suns had to move on from Shamet. The trade worked out nicely for both sides; the Suns got a great offensive player in Bradley Beal, and a young scrappy guard in Jordan Goodwin who could be a nice fit as the primary backup point guard. It was also better for the Suns to move on from Chris Paul who is aging at 38 years old and the reasons listed before for Landry Shamet. On the Wizards' side, they got rid of Beal's 5 year $251,019,650 contract as they are rebuilding, and they eventually traded Chris Paul to the Golden State Warriors for Jordan Poole and a 2027 second round pick, as well as a conditional 2030 first round pick. They get a young promising player in Jordan Poole, and from the Suns' trade, Landry Shamet, who they can work with for the future.
Shortly after the trade was made, free agency hit and the Suns made a lot of great moves with little resources. They signed nine total players, and three of them were players that were brought back. Two were signed to 2-year $5 million contracts, that being Josh Okogie and Damion Lee. Okogie who is a solid wing player and looks to add improvement to his offensive game. He also might be the team's best defender. Also returning was Damion Lee, who led the team with 3-point shooting last year with 44.5 percent. He looks to be a solid shooter from the wing, but he was injured during practice on October 1st. Tearing his right meniscus, he will be out for some time. Then point guard Saben Lee returns on a 2-way contract. He is a depth player, who could get minutes due to another player's absence. The Suns then went out to get seven new players in free agency, six on minimum contracts, and one on a 2-way deal. Keita Bates-Diop was signed to be a depth/rotation player, after having the best year of his career with the San Antonio Spurs. He averaged 9.7 points per game and shot 50 percent from the field. KBD looks to add his defense and his offensive versatility to compliment this talent-heavy Suns roster. Drew Eubanks was signed after leaving the Blazers. Eubanks is another center for this team and he can rebound, work in the post, and screen hard; he will excel in his role. Yuta Watanabe comes over from the Brooklyn Nets and told reporters, the "main reason" he joined the Suns was to reunite with former Net teammate Kevin Durant. But Watanabe adds perimeter defense, and shot a career high 44.4 percent from the 3-point line last year. He will be a great fit as a rotation piece. Another player signed was former Sacramento Kings power forward/center Chimezie Metu. Metu adds size and defense, and this preseason, he has shown improvement in his 3-point shooting. One of the big names signed by the Suns was guard Eric Gordon, who came over from the Los Angeles Clippers. In 2017, he was named the NBA's Sixth Man of the Year and throughout his career, he has been a great scorer and he adds his veteran presence to the team. An interesting signing the Suns made was forward/center Bol Bol. Bol has always been an intriguing player as he is extremely long standing 7-3. He also adds rim protection to the team. He came to the Suns on a 1-year deal, but in order to get him, Phoenix traded backup point guard and fan favorite Cameron Payne to the San Antonio Spurs. (He was later released and signed with the Bucks), The Suns also sent a 2nd round pick to the Spurs and then exchanged three second round picks for a 2026 1st round pick swap with the Orlando Magic. Lastly, the Suns signed former Utah Jazz center Udoka Azubuike. He will provide depth at the center on a 2-way deal. The Suns didn't have a huge budget to work with, but they went out with what little resources they had and made stuff happen. This shows Phoenix is a destination for many talented players who want to contribute to winning.
The second-biggest trade the Phoenix Suns made this offseason was sending their former #1 overall pick Deandre Ayton, and forward Toumani Camara to the Portland Trail Blazers in exchange for center Jusuf Nurkic, forward Nassir Little, and guard Keon Johnson, as well as guard/forward Grayson Allen from the Milwaukee Bucks. This was the biggest trade of the off season all around the league because it sent star point guard Damian Lillard to the Bucks, and 2x All-Star guard Jrue Holiday to the Blazers and then eventually to the Celtics. The main thing for the Suns was sending Ayton to the Blazers. Many people were questioning the Suns on this move for Ayton being better than Nurkic. Although DA is better overall, Nurk is a better fit for the Suns as he plays tough, and he is a big body in the paint. Another big part was Grayson Allen, as he is a tough player who started for the Bucks all season, while they recorded the best record in the league at (58-24). Allen provides solid shooting as he shot 40 percent from 3-point range, while also adding solid defense and effort every night. The Suns also got Nassir Little who is a solid young forward going into his 5th season. He adds athleticism, three point shooting and defense. He should be a solid depth piece. Lastly, the Suns received guard Keon Johnson who they eventually cut.
A few more moves the Suns made was that owner Mat Isbia added a G-League team that will be active in the future. Then the final cuts were forward Ish Wainwright and guard Keon Johnson. The Suns roster is now complete.
Overall, there are extremely high expectations for this team. It's basically championship or bust. The roster that the Suns constructed is maybe the most talented and best fitting we have seen in franchise history. What the front office has done for this team with the little resources they had should not go unrecognized. They added another star on offense, shooting depth, scrappy defense, and we get to see a full season of Kevin Durant. This team looks to go for it all and do what no Phoenix Suns team has done in history, and that's winning an NBA championship. All the fans are extremely excited, and all the unanswered questions will be answered soon as the Phoenix Suns tip-off their 2023-24 season.