Entertainment
News
PHXLights: "Among The Stars" Lands April 7th & 8th at Phoenix Raceway
Interstellar Sound Ambassadors Include: Martin Garrix, Ganja White Night, Diesel, Afrojack, San Holo, AC Slater, and more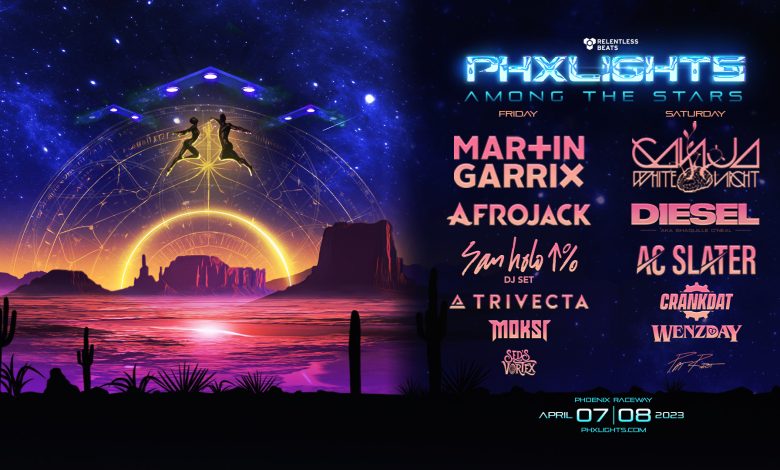 Phoenix, AZ (February 15, 2023) – INCOMING TRANSMISSION: Bursts of melodic beats accompanied by flashes of light have been detected in deep space, with a trajectory targeted for Phoenix. Relentless Beats has confirmed that the activity emanating from the skies above signals the return of PHXLIGHTS, a gathering of music fans and interstellar artists that began eight years ago, April 07 and 08, to Phoenix Raceway. When it lands this spring, PHXLIGHTS: Among the Stars is already quickening pulses and widening eyes with its first collection of artists, including Martin Garrix; Ganja White Night; Diesel, aka Shaquille O'Neal; Afrojack; San Holo (dj set); AC Slater; Trivecta; Crankdat; Moksi; Wenzday; Sed's Vortex, and Pat Riot. Future transmissions will be relayed in the coming weeks with additional artists, activations, experiences, and more…END TRANSMISSION.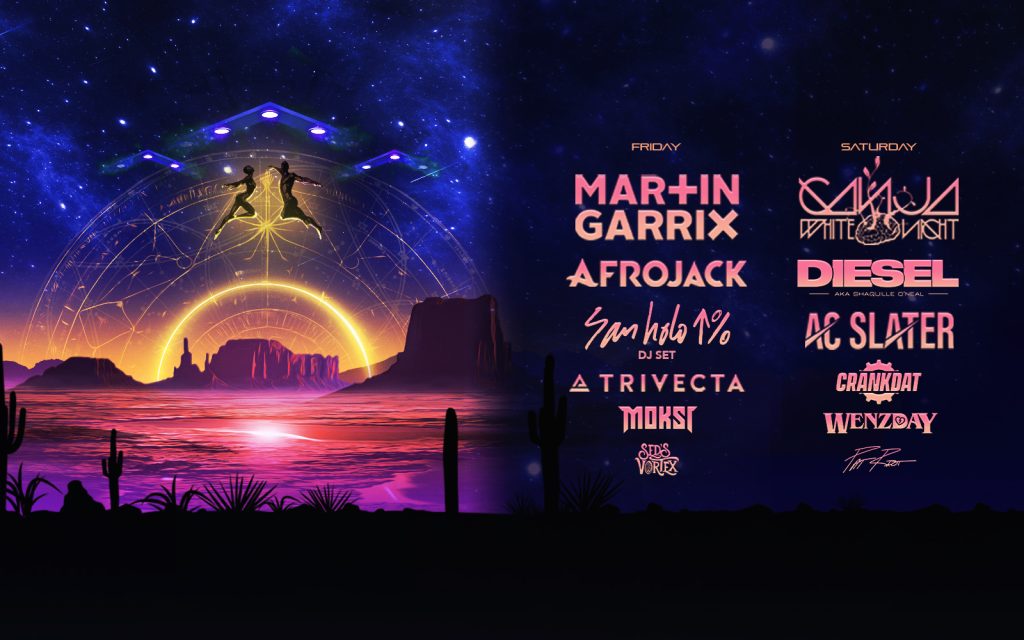 All weekend advance passes for PHXLIGHTS: Among the Stars are now on sale. General Admission weekend passes are available starting at $129.50, before fees. GA+, which includes express entry and private restrooms, starts at $219.50 before fees. VIP weekend passes have everything the GA+ pass includes, plus a commemorative lanyard, access to a VIP lounge with a premium view, and air-conditioned restrooms are on sale now starting at $319.50, before fees. Single Day passes go on sale Friday, February 17 at 10a MST. All details, ticket types, table reservations (strictly 21+), and payment plans are available online at www.phxlightsfest.com and www.relentlessbeats.com. PHXLIGHTS: Among the Stars is an 18+ event.
PHXLIGHTS: Among the Stars is produced by Relentless Beats. Visit www.PHXLightsFest.com for the most up-to-date information. Stay connected on Instagram and Twitter at @PHXLightsFest and on Facebook at www.facebook.com/phxlightsfest.