Sports
Kevin Durant Giving The Suns a Much Needed Boost
Sports Director: Hayden Barto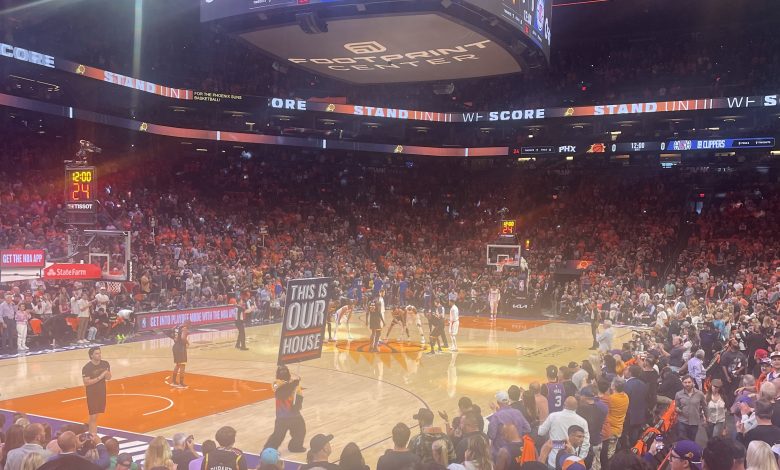 In the early stages of the season, Kevin Durant has been excellent for The Suns. As of right now, he ranks second in the league with most points per. game (31.4).
After playing two games over this last weekend vs. The Utah Jazz showed why the 35 year-old is still one of the league's top players. In those two games, Durant had a shot that sealed Friday's victory, then in Sunday night's game he had a game winning block on Lauri Markkanen. On top of that, Durant posted one of his best stat lines of the season with 39 points, 10 assists, and 8 rebounds.
The Suns have won three straight games now, and though they still have a bit of a way to go, it looks like things are slowly coming together. A lot of this has been due to Devin Booker returning from his calf injury. While in the struggle, Kevin Durant has always given them a light. The Suns have one of the best duos in the league, as Durant and Booker's games complement each other so well. It shows on paper as the duo is 12-1 in their slate of games played together in the regular season.
It can be seen that KD has looked way more comfortable in his second season with The Suns. That attributes to him maintaining a healthy start to the season. If he can remain healthy, then he might be in for a high finish in the MVP race. Although we aren't even 15 games into the season, and Kevin Durant also isn't high on the current MVP rankings, he still shouldn't be counted out for a high finish.
Many things can happen, but The Suns should not regret trading for Kevin Durant. He is still very much elite, and when healthy he gives them a chance to win every game. If he keeps performing at this level then The Suns will be in for a ride all year long.