Sports
Suns Yet to Showcase Big Three, but Still Shine vs. T-Wolves
Sports Director: Hayden Barto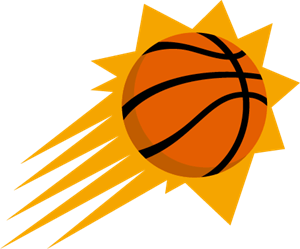 The Sun's new big three of Kevin Durant, Devin Booker, and Bradley Beal were expected to make their awaited debut on Wednesday's home matchup vs. The Minnesota Timberwolves, however that was not the case.
Just before Wednesday's matchup, it was announced that Devin Booker would make his return (calf), and Bradley Beal would miss his eighth game of the season (back). Beal's absence led to the disappointment of many eager fans to see their team's big three make their debut.
The Suns ended up defeating The T-Wolves 133-115. This was a much needed win, as we are only 11 games into the season, it was a reassuring win for the fans. Although things ended up going The Sun's way, it kind of feels like Bradley Beal being ruled out just before tip-off is deja vu. This is very similar to early this year, when Kevin Durant was supposed to make his home debut vs. The Thunder on March eighth, and ended up making his debut vs The T-Wolves 29th. It just feels like something like this always happens to Suns fans.
To make up for Beal's absence, Kevin Durant and Devin Booker each scored 31 points. Everyone else also contributed, making the right plays, and getting stops on the defensive side. Drew Eubanks who looks like he is coming together, as in Sunday's game he had a season high of 15 points, and Wednesday 13 points. He also had one of the game's flashiest plays, dunking over the birthday boy, Karl Anthony-Towns.
Having Devin Booker back just makes The Suns so much better as a group. He makes it so much easier for everyone, as he makes the right plays, and gets to his spots effortlessly. Booker is having a strong start to his season. In just three games he has scored 32, 31, and 31. So far it looks like if Book can stay healthy and produce at this rate, he can have an All NBA/MVP type season. This is Devin Booker's team.
After The Suns had a strong showing vs. The T-Wolves, injuries remain a concern. It is still unknown when the big three will play their first regular season game together.