Sports
Kyler Murray Returns For The Cardinals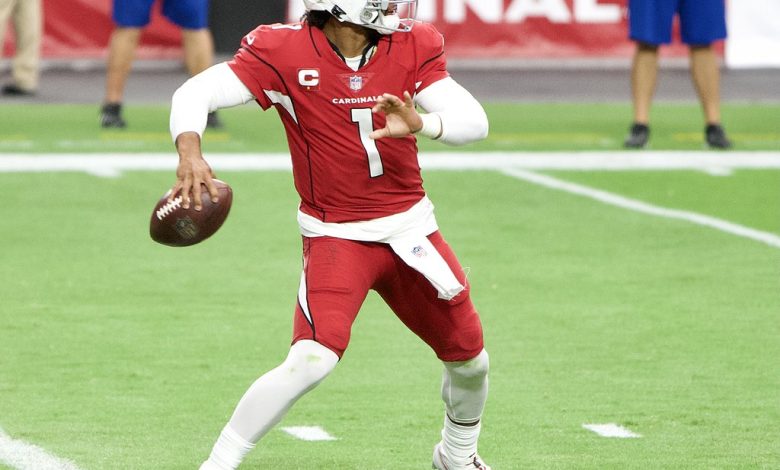 The Arizona Cardinals are hosting the Atlanta Falcons this Sunday. But that isn't the biggest headline of the week. The big story is that Cardinal's star quarterback Kyler Murray is making his long awaited return from a torn ACL.
It was an early December Monday Night Football game last year, when The New England Patriots were visiting The Arizona Cardinals, who were already having a disappointing season, things worsened for the future ahead.
At the time, The Cards were sitting at 4-9, and they were having problems all season, relating to locker room issues, injuries, and coaches being fired. Everything was already a mess before Murray's injury, and that just made it worse.
Since then, The Cardinals have made a ton of changes, now being a much younger team, and a ton of front office changes. There's a new culture in Arizona. After tons of talk about The Cards moving on from Murray, or holding him out for the season, he now is set to make his 2023 season debut on Sunday at home versus The Atlanta Falcons.
It has been a long road coming for Kyler Murray, but he is finally back. Whatever happens with the Cards and Murray, he is definitely playing to make a statement. A lot of the media has been saying how The Cardinals should move on from Murray, but that is simply untrue. From the looks of it he is here to stay. Kyler Murray has formed a good relationship with first season head coach Jonathan Gannon, and when on the field he makes the team significantly better any time he plays. Regarding last year, it would have been hard for any QB to win in the situation Murray faced. But now in a new regime, Murray has the tools for success in the future.
 Kyler Murray's return isn't the only big news for Sunday's Cardinals-Falcons matchup.  Cardinal's running back James Conner is also set to make his return, after being on the IR for the last four weeks. More exciting news, Salpointe Catholic High School alumni, now Atlanta Falcons star rookie running back, Bijan Robinson is playing his first pro game in his home state. 
Although both teams haven't shown much this season, the stories that go into it make this game an interesting matchup.