Sports
Bradley Beal Makes His Suns Debut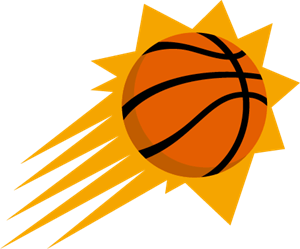 The all-star guard was acquired on this year's' Father's Day, and finally made his regular season debut with The Phoenix Suns. There have been headlines all year surrounding Bradley Beal's availability. Many have questioned the videos taken at The Sun's practice, on whether Beal's back was making him walk incorrectly or not. But after missing the first seven games of the season, Beal was ready to go last night in Chicago. 
There was excitement all week, when The Athletics' NBA Insider Shams Charania spread the news that Beal would either make his debut in Chicago or on Friday at home versus the Los Angeles Lakers. Luckily for Suns fans, Beal made his debut on the first date. While he was on a minutes restriction, he posted a statline of 24 minutes played, 13 points, four assists, and four rebounds. It showed that Bradley Beal is getting comfortable in this Suns offense.
Fans around the valley have been waiting for Beal to make his Suns debut since the trade news broke, but last night that finally happened. Once Beal gets settled, his impact should show immediately, as it will take a lot of pressure off the Suns offense. Him and Devin Booker's absences have led to tons of players whose games aren't offensive become offensive.
So with a new looking lineup, The Sun's whole game plan should all come together. They will roll out Booker and Beal at the guards, Kevin Durant and likely Keita Bates-Diop at the forwards, and Jusuf Nurkic at the center. This allows Grayson Allen and Eric Gordon to go to their designed roles, and give the bench a spark.
Everyone will soon see if The Phoenix Suns can reach their potential, and become an offensive nightmare to opposing teams.