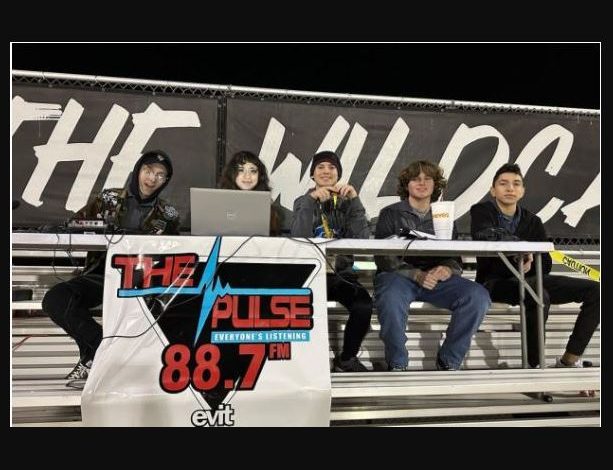 88.7 The Pulse's coverage of Arizona high school football returns this Friday, August 25th, when Pulse Sports presents the defending 5A State Champions, the Higley Knights, hosting the Coyotes of Campo Verde, starting at 7:00pm, underwritten in part by Hob Nob Sports Grill, "Arizona's Home for Chicago Sports."
The Higley Knights are looking for another year of success coming off of last year's state championship victory over Cactus. Unfortunately, Higley was one of a handful of Arizona high school football teams that were hit by the transfer portal. If you follow high school football, you probably know what or who I'm talking about.
Class of 2025 QB Jamar Malone, announced he was leaving Higley on March 14th and transferring to IMG Academy in Florida. Malone is the #369th player in the country in the '25 Class and the #29th ranked QB in his class, according to 247Sports. At the time, Malone was the #1 ranked player in AZ for his class. He helped lead the Knights to their first state title in school history. Kamarion Peete, another very talented defensive player in the state, also transferred out of Higley, going to last year's Open Division state champions, the Basha Bears.
Jamar Malone's recruiting profile on https://247sports.com/
The Knights quickly found their replacement at quarterback, as junior Luke Haugo transferred in from North High School this spring. Haugo threw for 1,273 yards with 13 touchdowns and 4 interceptions last season. However, due to the AIA's transfer rules, he will not be able to play until Week 5, making him ineligible for Friday's game.
Higley found a large amount of success this summer, winning Just Chilly's Flight Club by beating Basha in the championship game. Class of 2024 ATH Chansyn Mapa was named MVP of the tournament, scoring a touchdown in the exact spot where he had torn his ACL a year prior which caused him to be out for the whole season. Expect Mapa to be a key contributor for the Knights this season. Regardless of the Knights' roster moves this season, Higley is expected to once again be one of the top competitors in the 5A conference and could potentially make a run for the Open Division.
On the other side of this game, there is a Campo Verde team that is looking to find a path for success. The Coyotes are coming off a 5-5 season under 4th year Head Coach Ryan Freeman. Making the playoffs has to be Coach Freeman's number one goal for the season, something the Coyotes haven't done since 2019. However, with the 5A conference being extraordinarily better than in years past, and the Coyotes losing a lot of talent in last year's graduating class, making the playoffs is going to be a lot harder. Campo Verde lost their starting QB, two leading wide receivers, and one of their best defensive players in Nate Gomez from last year's graduating class.
What are the Coyotes going to have to do to win games this season? When it comes to the offense, they'll be relying a lot on their guys up front, led by 6-7 senior offensive tackle Connor Cameron. They also return their leading rusher, Athan Ferber, who rushed for 788 yards on 111 carries and 9 touchdowns in 7 games played last season. This team is full of question marks. Whether it be the inexperience at the varsity level or who will be the starting QB at the beginning of the season, there will be a lot to unpack on opening night.
88.7 The Pulse's coverage of Friday's matchup will start at 6:55pm with kickoff at 7pm. EVIT alum Zach Larson will have the play-by-play call, along with current EVIT Radio students Hayden Barto and Dom Costanza as analysts. You can listen live on 88.7 FM or on our website at https://887thepulse.com/.